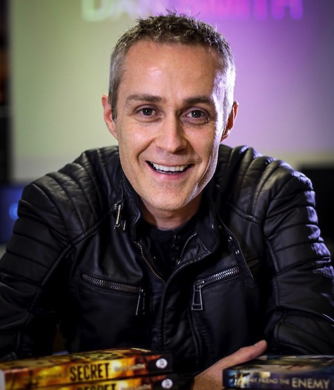 Dan Smith – Author Home
Hi, my name is Dan Smith, and I am an award winning author of adventure stories for younger readers, and thrillers for adults.
Here you can find out more information about me and my books, as well as how to contact me (all authors LOVE to hear from their readers).
If you would like me to visit your school , you'll find details about that too. There are links to some teaching resources, as well as to my Instagram, Facebook, Twitter, and Blog – so you can find out what I've been up to.

For Younger Readers
MY FRIEND THE ENEMY – available now
Below Zero – available now
For Adults
DARK HORIZONS – available now
THE DARKEST HEART – available now
THE CHILD THIEF – available now
For Adults
RED WINTER – available now
DRY SEASON – available now