DAN SMITH THRILLERS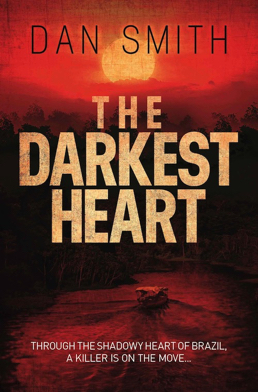 There were times I felt I would always be death's passenger. It moved one step ahead of me wherever I went, letting its shadow fall across me. It carried me on; shaded me from the world other people lived in.'
Leaving behind his life of violence in Brazil's darkest shadows, Zico is determined to become a better man. But it seems his old life isn't quite done with him yet when he's tasked with making one last kill. It's one that could get him everything he has ever wanted; a house, some land, cash in his pocket, a future for him and his girlfriend, Daniella. But this one isn't like all the others. This one comes at a much higher price.
THE DARKEST HEART is a journey through the shadowy heart of Brazil and the even darker mind of a killer, where fear is a death sentence and the only chance of survival might mean abandoning the only good thing you've ever known.
'If you're a fan of taut, tense thrillers with a moral dilemma at its heart, then this is definitely the book for you.'
The Murder Room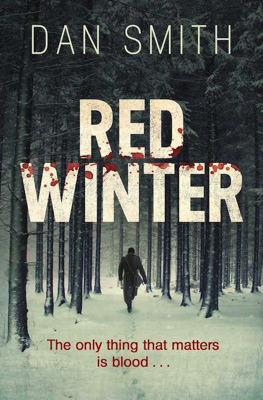 It is 1920, central Russia. The Red Terror tightens its hold. Kolya has deserted his Red Army unit and returns home to bury his brother and reunite with his wife and sons. But he finds the village silent and empty. The men have been massacred in the forest. The women and children have disappeared.
In this remote, rural Russian community the folk tales mothers tell their children by candlelight take on powerful significance and the terrifying legend of Koschei, The Deathless One, begins to feel very real. Kolya sets out on a journey through dense, haunting forests and across vast plains as bitter winter sets in, in the desperate hope he will find his wife and two boys, and find them alive. But there are very dark things in Kolya's past. And, as he strives to find his family, there's someone or something on his trail…
Smith has fashioned a story of page-turning intensity that simultaneously possesses real depth of characterisation.
The Sunday Times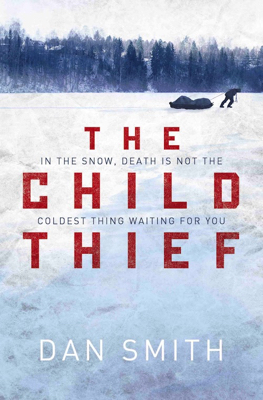 December 1930, Western Ukraine. Luka is a war veteran who now wants a quiet life with his family. His village has, so far, remained hidden from the advancing Soviet brutality, but everything changes the day the stranger arrives, pulling a sled bearing a terrible cargo.
The villager's fear turns deadly and they think they can save themselves, but their anger has cursed them: when calm is restored, a little girl has vanished. Luka is the only man with the skills to find who could have stolen a child in these frozen lands – and besides, the missing girl is best friend to Luka's daughter, and he swears he will find her.
Together with his sons, Luka sets out in pursuit across lands ravaged by war and gripped by treachery. Soon they realise that the man they are tracking is no ordinary criminal, but a skilful hunter with the child as the bait in his twisted game. It will take all of Luka's strength to battle the harshest of conditions, and all of his wit to stay a step ahead of Soviet authorities. And though his toughest enemy is the man he tracks, his strongest bond is a promise to his family back at home.
From the arresting opening to the tense finale, Smith doesn't hit a false note in this captivating tale.
Publishers Weekly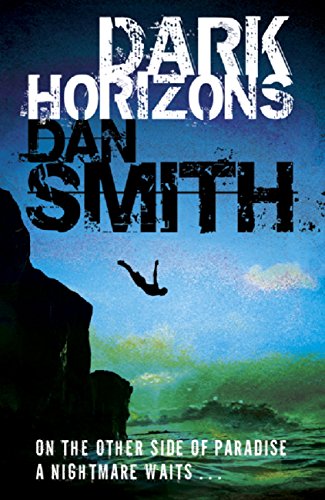 After caring for his mother in her last days, Alex has decided to see the world – with no plan other than to travel and recapture his lost youth. But after a horrifying bus crash on a remote road in Sumatra, everything seems lost. Then Domino, a beautiful girl, takes Alex under her wing and he thinks his self-discovery is beginning. But Alex soon realises that danger follows her around. As they approach the magnificent Lake Toba, and the remote community Domino calls home, it seems there's trouble in paradise. The ideals of the camp are honourable – a simple life, shared by friends in a beautiful place hidden from the world – but Domino has no answers to the terrible questions that are forming in Alex's mind.
A taut, atmospheric and emotive thriller, DARK HORIZONS transports you to the lush landscapes of Sumatra, and the twisted ideals and deadly secrets lying in wait there…
'A better class of thriller.'
The Independent on Sunday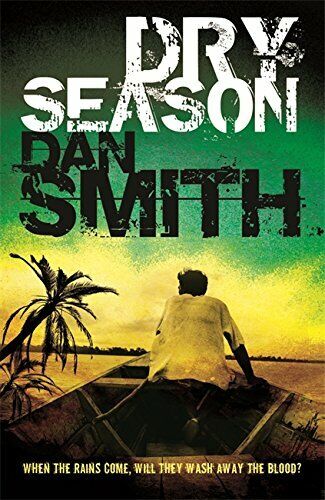 On the banks of a sprawling Brazilian river lies Ṣo Tiago Рthe perfect place for a fallen priest to escape his past and care for nothing. But when Sam chooses to help a stranger who lies bleeding on a dirt floor, he sets in motion a dangerous chain of events.
Falling under the gaze of the dead man's employer, Sam's quiet life turns to one of manipulation and murder, and as the long dry season stretches out ahead, he must face his past if he is to find redemption in a town without a soul.
'Haunting stuff from a new writer to watch.'
The Mail on Sunday
Shortlisted for the Author's Club Best First Novel Award